2018 Picturing Empowerment Photo Contest
Girls around the world are playing sport and they're becoming stronger because of it. We want to see what this looks like through your eyes. Women Win is celebrating the 2018 International Day of the Girl Child on October 11th with the "Picturing Empowerment" photography contest.
Voting is now open! Like your favourite photo on our Facebook Gallery to help us decide the winner.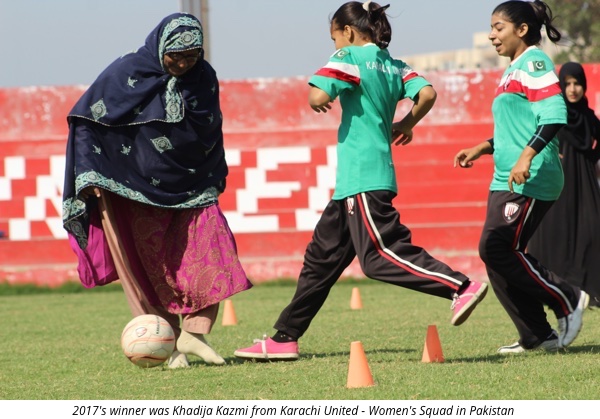 The contest is simple – send us the single photo that best illustrates our vision of "adolescent girls rising up to reach their leadership potential through sport" and our Facebook community will vote for the winner. The winner will receive a prize of $200 USD, plus will be showcased all over Women Win's website and social media!
Ready? Send your photo to t.rogers@womenwin.org with a completed consent form by Tuesday, October 9th. We'll open up voting on our Facebook page on the International Day of the Girl Child on October 11th. The winner will be announced a week later!
Let's see those photos!
Only one submission per person. Please submit only photos that you took and have guardian consent of the subjects to use. Download the consent form.