we make
global impact
Sustainable, long-term power shifts can't be created alone and with only one expertise. That is why the Women Win's team has academic backgrounds and in-field experiences in various areas: International Development, Business Management, Finance, Humanitarian Law, Administration, Communications, Sports Management, Gender Studies, among others.
Why work with us?
Dream Team – You get to work with experienced and passionate professionals who will value your expertise and ensure that you receive all the support needed to understand our work and contribute to it.
Skills not Titles – There are opportunities to contribute in a variety of areas according to your skills. We look at the professional or personal skills offered. You will be selected based on what you can achieve and contribute.
Variety – You will be offered a chance to support different functions or initiatives or to contribute to just one task or area of expertise. The choice is yours!
Play – A play-based approach is at the centre of our capacity strengthening programmes as well as at the core of our organizational culture. We see play as an essential part of our staff's well-being. Come and play with us!
Diversity – Our team represents over 20 different nationalities. Women Win cherishes our diverse and inclusive workplace.
Why volunteer with us?
Volunteering is a great step to acquire new skills whilst sharing your own expertise to advance girls' and women's rights around the world. Women Win welcomes and deeply values the contribution of the many past and present volunteers. You will be treated as a member of the team!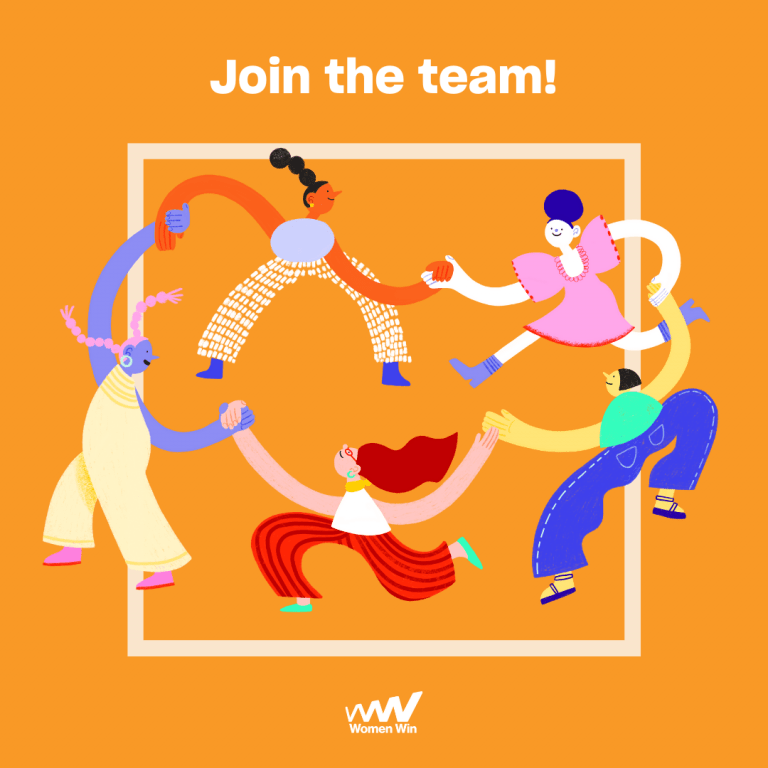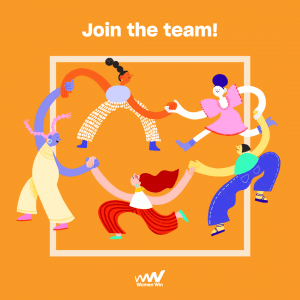 Check out our current opportunities here: