In February of 2017, Kenneth Godi fled his home in the Kajo-Keji region of South Sudan, and crossed the border into Uganda, becoming one of the 2 million refugees to have fled South Sudan since 2013[1]. Kenneth came to live at the Belameling refugee settlement in the Moyo District of Uganda. Thirteen years earlier, Kenneth had founded the South Sudan Psychosocial Programme (SSPP) and had dedicated his life's work to providing mental health services to survivors of war and violence in South Sudan. But now that war had forced him from his home, and he was living alongside other former staff and participants of SSPP in Belameling and other settlements around Moyo District.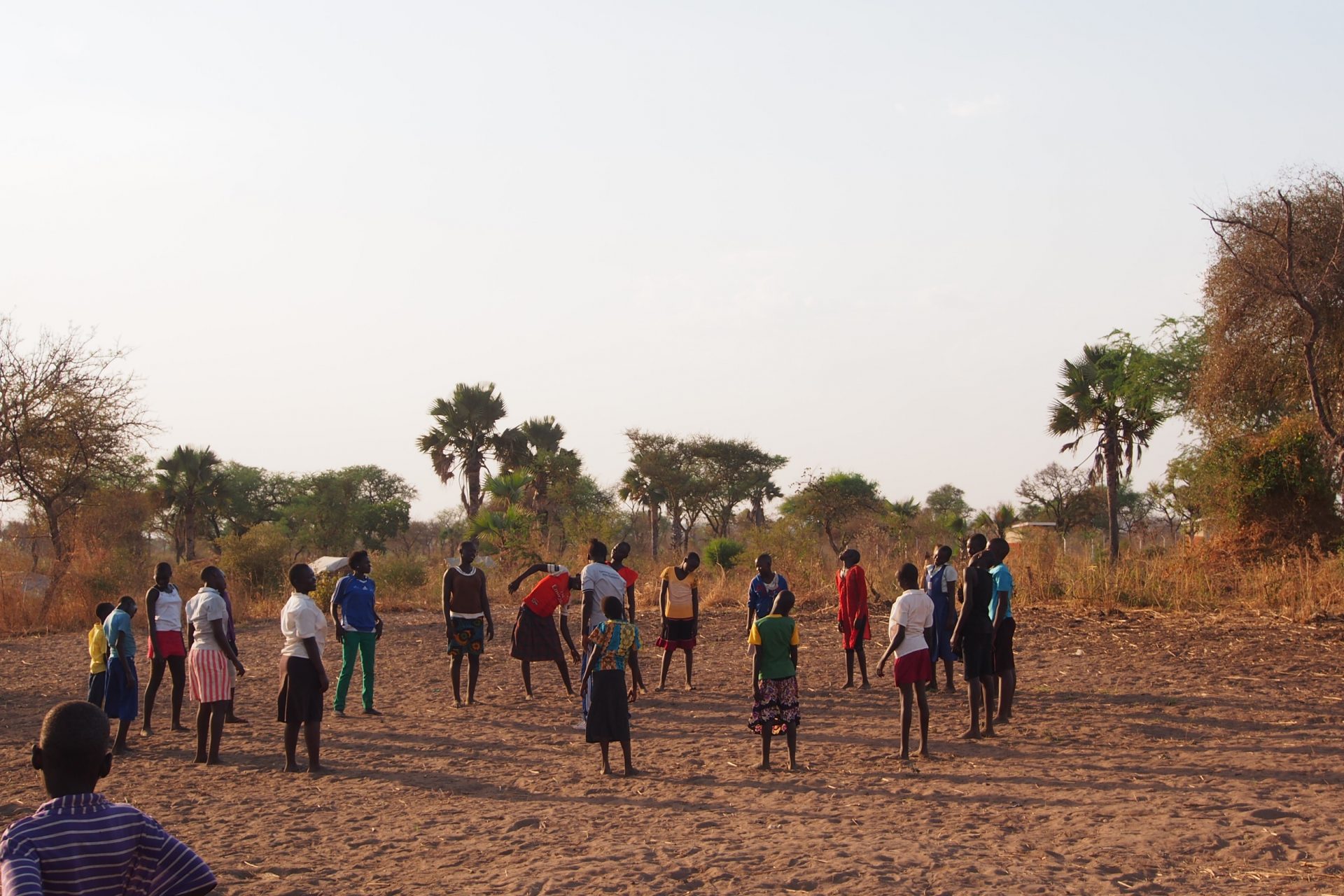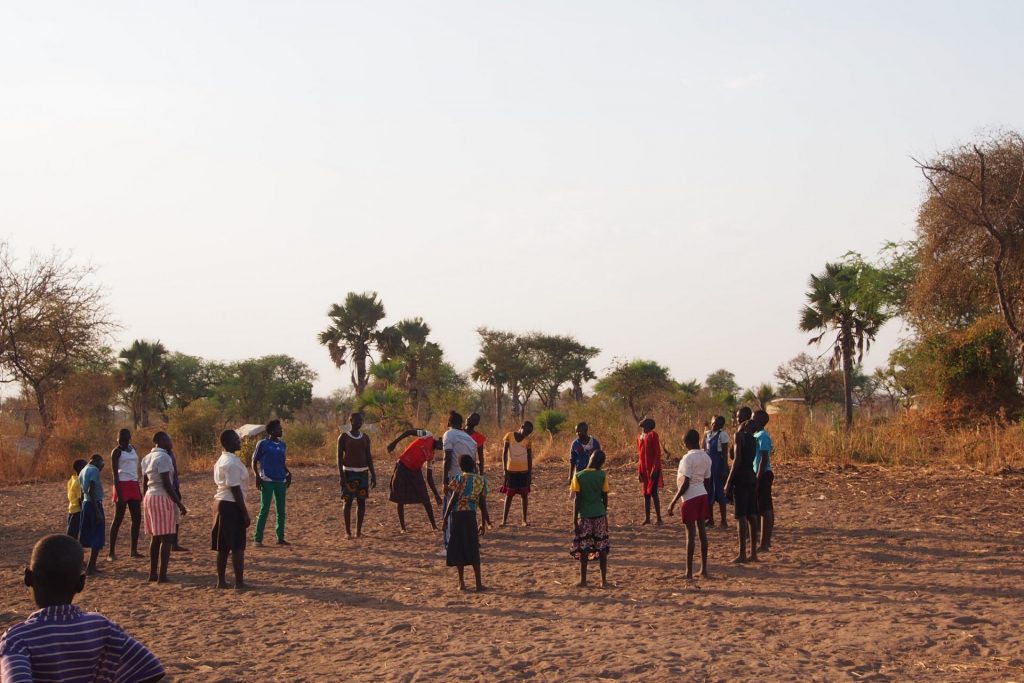 The situation at the Belameling was, and still is, dire – there was a severe lack of water and food, a constant threat of violence, and most of the habitants were dealing with major stress and anxiety from their experiences in the war. For women, the trauma had an added element of intensity. In a survey done in 2015, the United Nations (U.N.) estimated that 70% of women in South Sudan had been raped since the war broke out in 2013[2]. And after visiting a number of refugee settlements in 2018 the U.N. Special Representative of the Secretary-General on Sexual Violence in Conflict, Pramila Patten said, "women in the camps told me of the lack of food, health services, and livelihood opportunities. In order to collect firewood, women and girls need to continuously venture further beyond camp perimeters, at great personal risk. Although they walk in groups to reduce their vulnerability to attack, they are still frequently assaulted by soldiers lurking in the high grass."[3]
Soon after Kenneth arrived, women who had previously participated in the SSPP program in South Sudan started contacting their former coaches in the refugee settlement asking them for support. The coaches contacted Kenneth, and other local leaders also started calling him encouraging him to facilitate some kind of psychosocial and mental health interventions. Kenneth says, "This gave me the courage to act. I called for a meeting with counsellors and coaches to organise the women and other beneficiaries while I set up a new organisation – Community Psychosocial Support Organisation (CPSO)." Soon after, funding was secured from a few organisations – including the Swiss Academy for Development (SAD) who had funded the programme in South Sudan and, via Women Win, the NoVo Foundation and Comic Relief's British Telecom Supporters' Club (BTSC).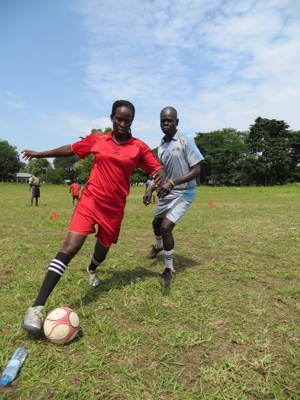 Since launching CPSO in Uganda in 2017, various programmes and services have commenced, including The Women on the Move Programme. The programme provides sport and play activities to enhance life skills and coping strategies, as well as offering counselling services to women and their families. Women and adolescent girls have the chance to play sport, create art, share experiences and support one another. In the 18 months since launching, the programme has seen significant demand, and currently has over 1600 women and adolescent girls, and 500 children from eight settlements participating.
Joshama, 25, who has lived in Belameling since 2016 says, "My body feels better, healthy and I can sleep again. I also feel more courageous. This is due the advice we receive in the sessions." The programme also helps women combat the isolation that can come from being alone in refugee settlements, especially when they have lost husbands or children. Joshama says, "Through being in a group, I also understood that I am not the only one who went through the same experiences. That helps a lot."
Following our involvement with SSPP in South Sudan, Women Win was keen to continue supporting this work in the refugee settlements in Uganda and now provides both financial and capacity building support. Through visiting and talking with CPSO, Women Win saw that the adolescent girls in the refugee settlements were even more vulnerable and faced additional risks that needed to be addressed.
Adolescence is a time of transition from childhood into adulthood, and particularly in a refugee situation, the girls may be forced to play the role of adults while still having the developmental and support needs of children. Additionally, gender discrimination, which girls already face in childhood, often becomes more pronounced as they near adulthood. Combined with the lack of available education and livelihoods options, it became clear that additional support was needed for these girls. So, in early 2018, CPSO worked with Women Win to establish a new, unique program for adolescent girls. It originally aimed to serve 250 girls in its first year, but even before the programme started, 400 girls signed up to participate. Since its inception a few months ago, 500 girls have joined the programme and participate in weekly sessions including sports, life skills education and leadership development.  The need is great, and currently Women Win and CPSO are working together to develop a new approach that will help to reach even more girls.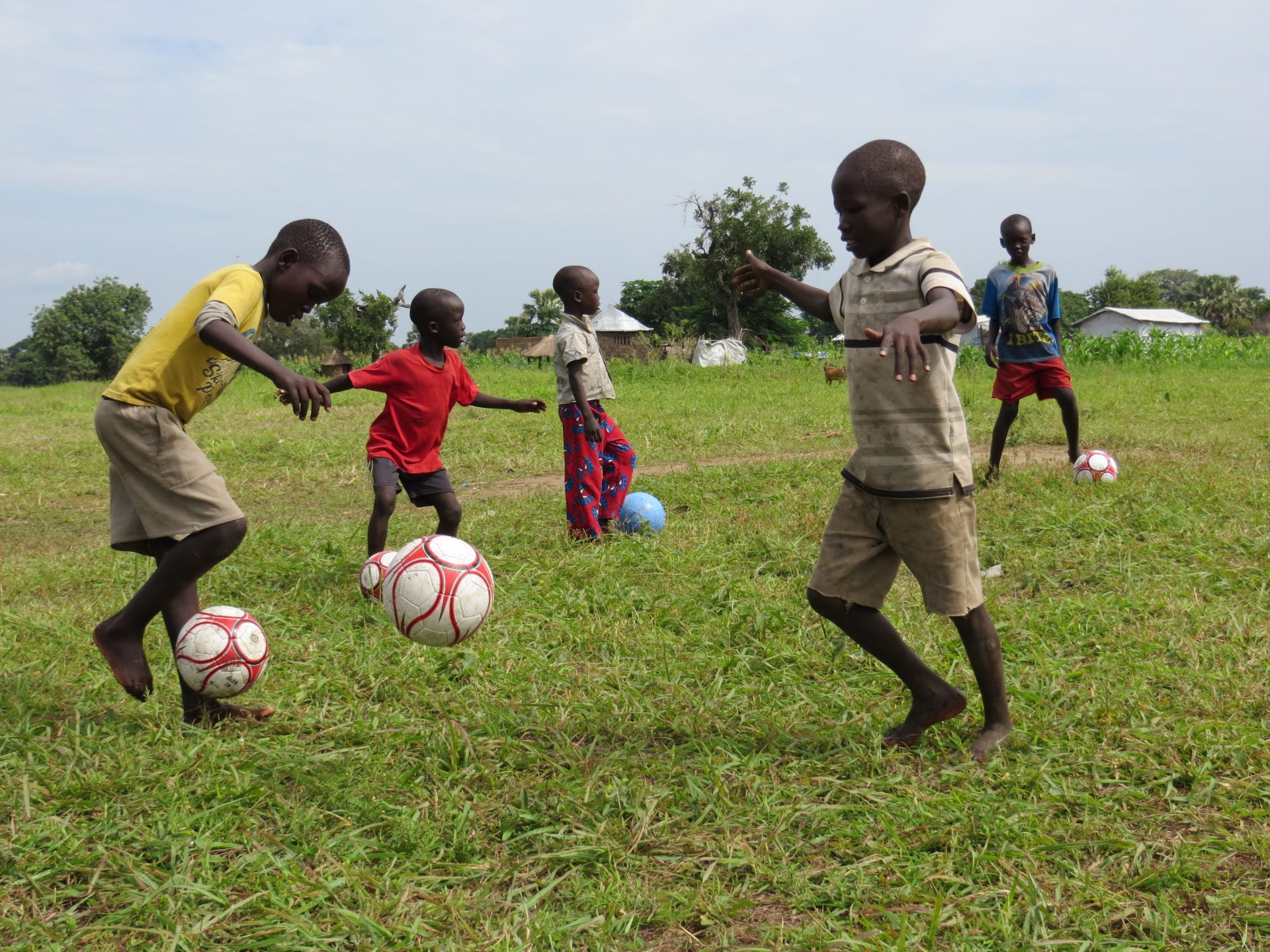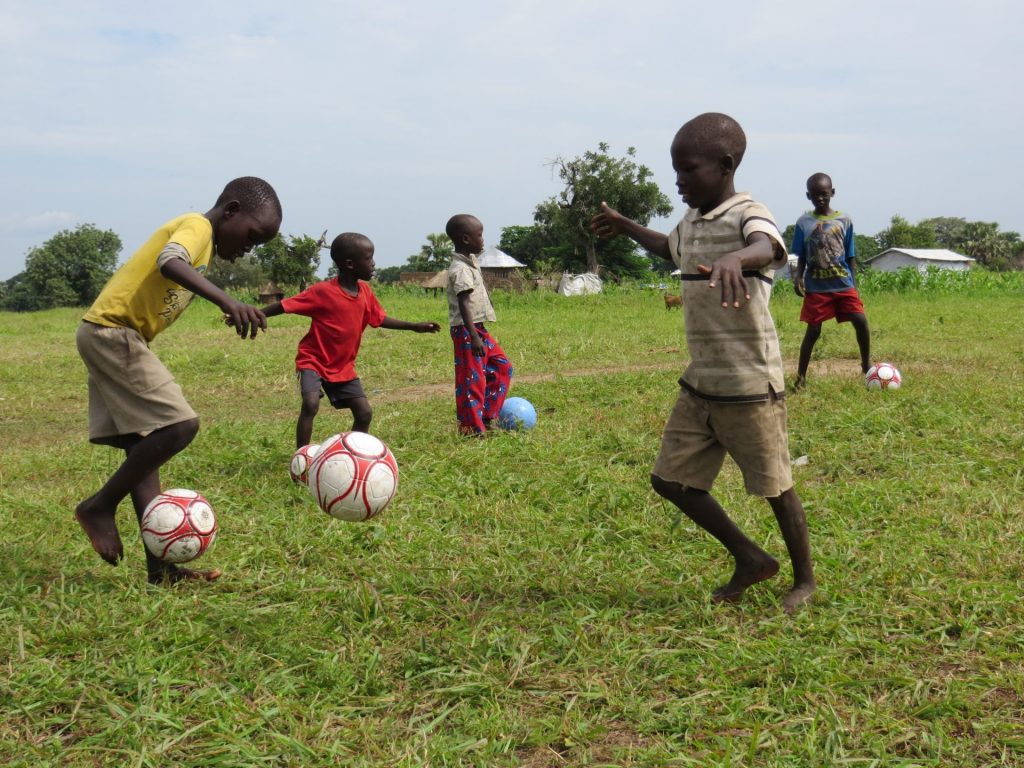 The future for the habitants of Belameling is uncertain. There seems to be no end in sight for the civil war in South Sudan. Many of the women, children and men affected by this conflict now live in refugee settlements like Belameling and are faced to deal with their trauma alone. Women Win's Programme Director, Meg Smith says, "Programmes like Women on the Move help participants cope with the trauma they have experienced and the stresses of their daily lives. Far from being frivolous or unnecessary activities, intentionally designed sport and play programmes provide important opportunities for people to come together and receive much needed social support from other team members and trained coaches. While unique aspects of sport such as team work, goal setting, physicality and competitiveness provide a natural outlet for stress and trauma relief, the programmes also provide critical opportunities for referral to counselling and clinical treatment for more severe psychosocial conditions."
Women Win has seen a growing need for more sport and life skills programmes in humanitarian settings in the past few years. The victims of war and other humanitarian crises are often the most vulnerable and have the least resources or support systems. Women Win has committed to working more closely with local organisations in these settings, such as CPSO, while also endeavouring to incorporate strong monitoring and evaluation systems to ensure effectiveness and continuous improvements. In addition to the programme in Uganda, Women Win supports the Girls Determined programme in Myanmar, which works with girls aged 12-17 from diverse ethnic and religious backgrounds in rural and urban communities across the country and provides weekly programming that increases girls' ability to participate in their world. In Turkey, Women Win has partnered with BoMoVu which focuses on promoting social empowerment and inclusion of vulnerable groups through sport and body movement. More information on all of Women Win's partners can be found online.